January 31st, 2011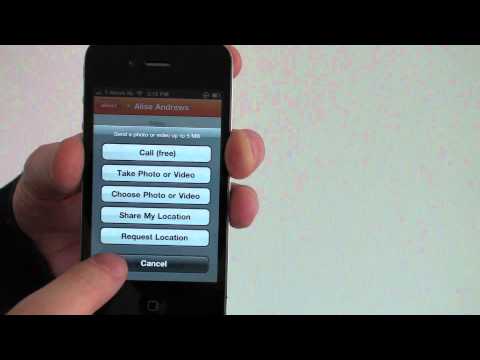 The new Nimbuzz is "Free calls and messaging" with awesome new features for your iPhone and iPod touch that improve the chatting and calling experience! The update is available now to download from iTunes.
Let's take a look at what's new.
Chat screen options with:
Chat Wallpaper – Use a photo from your album or take a picture to set as background.
Shared Files Preview – Displays a thumbnail inside the chat screen.
Real-Time Location Sharing – inside the chat screen to meet face-to-face by sending or requesting the location of you and your Nimbuzz friends.
Invisible Status – appear offline, but still chat and share files.
Recent Activity Tab – See call activity and play your voicemails, all in one tab.
Friend Suggestions – Connect with friends in your phone book already on Nimbuzz to call and message for free.
Featured Apps – Download new apps from the Recommended Apps section.
Nimbuzz Profile – Manage your Nimbuzz profile and change your contact information.
Let's get a bit more into detail: