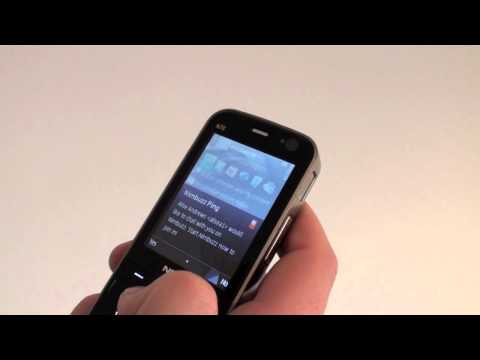 World premiere everyone: Introducing Push Notifications for Nokia smartphones viaNimbuzz Ping!
Nokia users can finally enjoy a feature that up until now was reserved exclusively to iPhone users. Nimbuzz Ping let's you receive free SMS notifications when Nimbuzz friends are trying to connect with you. With Nimbuzz Ping you will appear online to your friends even if you have Nimbuzz turned off on your mobile phone.
We are launching this feature with Telkomsel in Indonesia, with more operators in India coming soon. If you would like to be notified when Nimbuzz Ping will be available with your operator sign-up here.
Our friends from GigaOm and Into Mobile stated it is a "smart move on the part of Nimbuzz", and they "could easily see this flying".
In addition to Push Notifications, the new update comes with a highly requested feature:Ignore Users in Chat-Rooms and a redesigned main menu.
In case you are getting tired of someone constantly sending you messages you can chose to 'ignore' that person and won't be seeing their messages anymore for as long as you stay in the chat-room.
Once you leave the chat room, the 'ignore' is removed. Joining a new room also means you need to ignore that same user again … if you still want to of course 
.
Here is how to ignore someone: Once in a chat-room go to Options > Show participants > Select User > Options > Ignore.  The 'ignore' can be removed if you go back to the list of participants, click on the ignored user and select  "Undo ignore".
We have also updated the main menu with an explanation under each section. This way you have a better overview of all your contacts,  messages, calls and Twitter from a single place.
For example, I know that I have 270 friends online, 1 new chat message, $14 NimbuzzOut credit and 20 new tweets waiting for me 
. What are your stats?