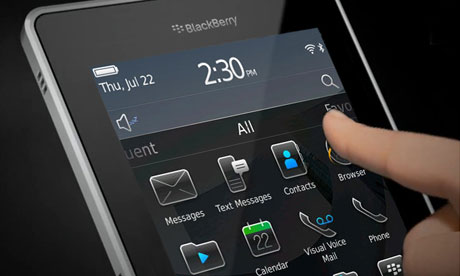 BlackBerry fans, here is what you were waiting for!
The new generation of BlackBerry devices for 2011.
No matter if you are a Bold, Curve, Torch, or a Storm users/lover, RIM (BlackBerry) has something for you.
Dakota, Apollo, Torch 2, Storm 3 (Monaco), and obviously the new Playbook, are some of the options for this term.
And we have them all here, so you can start planning ahead.
Which of ALL these new BB's you are going to buy next?
Specs, pics and more info after the jump!
BLACKBERRY CURVE (APOLLO)
Curve is RIM midline range of handsets but the "Apollo," comes with very reasonable specs:
Quad-band GSM/GPRS/EDGE
Tri-band UMTS/HSPA 7.2Mbps
Bluetooth 2.1
Wi-Fi b/g/n
GPS
512MB of RAM
5-megapixel camera with flash
HVGA 480 x 360 display
1050 mAh battery
Tavor MG-1 800MHz CPU
BlackBerry OS 6.1
11mm thin
Nimbuzz support for free messaging with any BlackBerry, iPhone or Android device
BLACKBERRY BOLD (DAKOTA)
The Bold keeps offering a nice and elegant design with the new Dakota. This new device offers:
5 megapixel camera with HD video recording, flash, and image stabilization
4GB of built in storage, 768MB of RAM
2.8-inch VGA 640 x 480 capacitive screen
WiFi b,g,n on 2.4GHz and 5GHz frequencies
3G mobile hotspot!
MicroUSB port
Bluetooth
Magnetometer
Accelerometer
Proximity sensor
10.5mm thin
Launches with BlackBerry OS 6.1
BLACKBERRY TORCH 2
Also, the latest touscreen device from the BlackBerry family gets an upgrade, and a new silver look. It offers:
1.2GHz processor
3.2-inch VGA 640 x 480 capacitive display
8GB built-in memory
512MB RAMw
5-megapixel camera with flash
Magnetometer
Accelerometer
Proximity sensor
1300 mAh battery
BlackBerry OS 6.1
OpenGL ES
14.6mm thin
Nimbuzz
The BlackBerry Torch 2 is tracking for a late Q3 release on AT&T.
BLACKBERRY STORM 3 (MONACO)
And when we thought RIM was about to discontinue the Storm line, they surprise us with this brand new handset "Monaco" (Left on the image above). The specifications on the Storm 3 are pretty impressive:
1.2GHz processor
3.7-inch 800 x 480 capacitive display
Quad-band GSM/GPRS/EDGE
Tri-band UMTS/HSPA
5-megapixel camera with 720p video recording
8GB eMMC (storage for apps and data), 512MB of RAM
microSD slot
Magnetometer
Proximity sensor
Accelerometer
Free messaging to any platform
Bluetooth 2.1 + EDR
2.4GHz b/g/n and 5GHz a/n Wi-Fi + UMA
3G Mobile hotspot
Optical trackpad
1230 mAh battery
BlackBerry OS 6.1
OpenGL ES 2.0
PLAYBOOK
And finally, the "iPad Killer", the BlackBerry Playbook. There are a lot expectations about this new member of the RIM family which features:
7-inch high resolution display, is half an inch thick and weighs less than a pound
It runs on BlackBerry Tablet OS
powered by a 1 GHz dual-core processor.
HD cameras (3 MP front facing, 5 MP rear facing)
HDMI video output
Flash support
1 GB RAM and Bluetooth 2.1
Nimbuzz support
The Playbook is going to be available on Sprint's 4G network this summer.
There they are! All new devices listed for you. And if you are having a hard time deciding which BlackBerry line is best for your needs, don't forget to check the "Bold, Curve, Storm, Pearl, or Torch: Choosing a BlackBerry that is right for you!" blog post.
Pick your favorite! And let us know in the section below!
Via BGR