It's been 4 years since we saw the first iPhone came out! Remember?
Since then, we have seen how this revolutionary device has changed the way we look at cell phones, the way we interact with each other, do things, and comsume media.
It is a movement hard to ignore these days. You probably have already experienced it yourself or with coworkers, neighbors, family and friends.
So lets take a journey from 2007 to now, and lets make some predictions for the future, shall we?
This is history!
Read on!
Before we dig into details, remember that no matter which iPhone model you have, you will be able to save tons of money, texting and talking to all your family and friends. All you have to do is download Nimbuzz for free 
Let's begin!
iPhone 2G – 2007
The first model was released with a relatively small reaction, compared to the iPhone 4. By the end of Apple's third quarter in 2007, they had only sold 270,000 iDevices.
iPhone 3G -2008
Sleeker and slimmer, came in black or white, and had a glossy plastic back instead of the silver metal. In the first three days of its launch, Apple sold over 1 million devices and an estimated 3 million in the first month. This was the iPhone's true entrance into the mass market because it appealed to business types, tech lovers, and mainstream Americans alike.
iPhone 3GS – 2009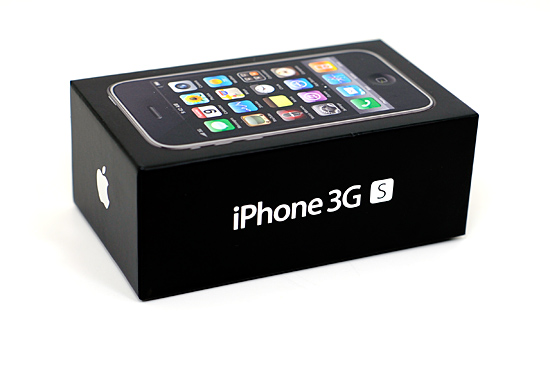 Same design as the previous model (3G); it was on the inside that the major change took place. The 3GS boasted twice the processing speed and came equipped with video recording. The 3GS however did have some build issues.
iPhone 4 – 2010
The iPhone 4 is the latest/current model.
Announced at WWDC 2010, and with an entire new design the iPhone 4 is a flatter device with more pronounced corners. It features Retina Display, has a metal antenna system hooked into the metallic trim around the edge, larger viewing angle than most LCD screens. The iPhone 4 also has a front-facing camera, HD video recording and 512 MB of ram (which is twice that of the iPad).
iPhone available on Verizon
A few days ago during the Verizon live conference, Lowell McAdam, Verizon Wireless' president and CEO, announced that after February 10th the iPhone 4 will be available for all Verizon customers.
We are stoked because now all Verizon customers will also be able to talk, text, and share files for free using the latest Nimbuzz version for iPhone devices. YaY!
"Now, Apple is expected to sell 3 million Verizon iPhones in the second quarter, with unit sales totaling 9 to 10 million in the calendar year. Based on the addition of the Verizon iPhone and strong demand for the upcoming fifth-generation iPhone, which is expected to launch in June or July, RBC estimates that Apple will sell 70 million iPhones in the 2011 calendar year — 19% of the estimated global smartphone market." Reports BGR.
There are also a lot expectations about the new iOS 4.3, which promises personal hotspot capabilities for GSM devices, AirPlay support for third-party native apps and third-party Web apps, redesigned FaceTime icon, multi-touch gesture support and configurable slide switch for iPad, and the expected latest feature called "Find My Friends."
So we definitely have to ask…
What's next?
iPhone 5? New features? Let us know what your predictions are for 2011, and even for 2012 – in the section below!