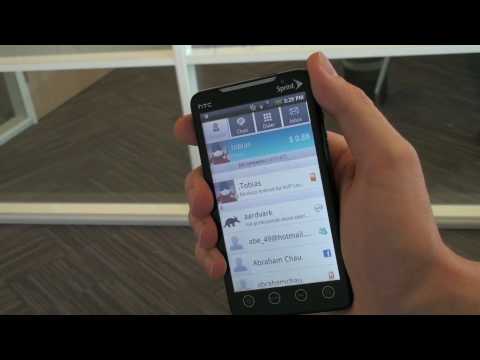 Important Note (Video Above): "Nimbuzz has been asked by Skype to remove support for all Skype services, effective October 31st.  For free and cheap international calls from your mobile you can still use Nimbuzz and NimbuzzOut ;). More information you can find here.
We have a new Nimbuzz version for all Android phones! Download now for FREE!
With Nimbuzz 2.0 for Android you are going to be able to enjoy calling over the internet (VoIP)  and chatting  for free more than ever before.
Why? Because we added amazing new features such as:
NimbuzzOut calling – cheap international calling to mobile phones and landlines
A new dialer tab – so you can call mobile phones and landlines via NimbuzzOut or any of our SIP partners (Google/Gizmo5, Sipgate, Xeloq, T-Pad, VoIPax, Gulfsip, IPS, Badatel and more)
Friend suggestions – see which of your phonebook contacts are already using Nimbuzz
Facebook Connect – no more disconnecting errors!
If you owe a Droid X, Droid 2, Incredible, HTC EVO, HTC Aria, HTC Desire or any other device running Android, you can download Nimbuzz and start saving money on minutes and text messages right away!
You can ask the guys over at Phandroid, they already tested the new Nimbuzz version and they are loving it!
Find all the details after the jump!
NimbuzzOut calling has landed on Android devices. You can make super cheap international calls to mobile phones and landlines worldwide right from Nimbuzz on your Android mobile. For example, you can call India for $0.082/min, or the USA and UK for just $0.020/min. Curious about our calling to other countries? Check the cheap NimbuzzOut rates.
Friend suggestions automatically detects which of your phone contacts are also Nimbuzz users and creates a list of suggested friends from which you can choose who to add to your Nimbuzz contact list. The big advantage of this feature is that once you add them, you will be able to see when they are online, so instead of a paid call (using your minutes), you can choose to call them for free over your data connection . Nice, right?
The Dialer tab allows you to call mobile phone and landline numbers that you don't have in your address book. Best of all, as soon as I dial the number NimbuzzOut shows me how much will I pay per minute for the call.
The tab has another really useful feature; it allows you to set a permanent country prefix. This helps a lot when you are abroad, for example, and are calling the same country over and over again. No need to remember the country code, simply dial your friend's or family's number as you are used to
.
Facebook Connect means that we are using Facebook's official API to connect you to Facebook Chat. This will eliminate all disconnect errors, improve the security of your Facebook data, allow you to see the status message of your Facebook friends (love this one!) and you can use your custom Facebook username to login – instead of your email address (more on Custom usernames). Make sure you reconnect to Facebook once you have updated Nimbuzz on your Android phone.
You can  download the new version directly using this code below or using this link – FREE Download!
Have any questions about any of the new features?
Let us know what you think of this new version in the section below, we'll take your opinion in consideration for future improvements