Make free phone calls on your new iPad!
Install Nimbuzz on your new iPad and you'll automatically be able to call all your friends and family over Wifi.  Shhh! Without using your minutes.
But we know that the iPad is not really the most comfortable device to replace the feeling of a cell phone, that is why thanks to Into Mobile,  we are presenting you this cool old school handset accessory that can make iPad phone calls so much enjoyable!
Check out a video on "How to make calls on your iPad" and more details after the jump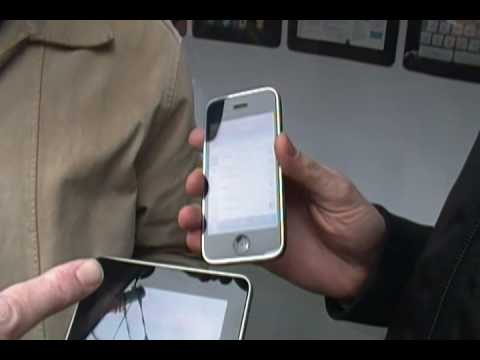 Besides chatting with your friends for free, Nimbuzz also offers you free and cheap international and local calls. How? With NimbuzzOut, which is a product  that allows you to call using data instead of minutes everywhere around the world. Get ready to start saving with your iPad and NimbuzzOut!
You can buy the old school Moshi Moshi 01 Handset (MM01) from Native Union for $29.99, and it is not only limited to work with the iPad.  It can be used with other mobile phones and VoIP via USB, and you can buy more adapters separately if you want.
There it is! Sometimes you have to go old school to make new technology work on your favor.
Do you have any other cool accessories for the iPad that you would like to share with us? We would love to hear from you!
image credit goes to here